Taylor MS-Plus® Advance™ Superior Performance Wood Flooring Adhesive
Product # Taylor-MS-Plus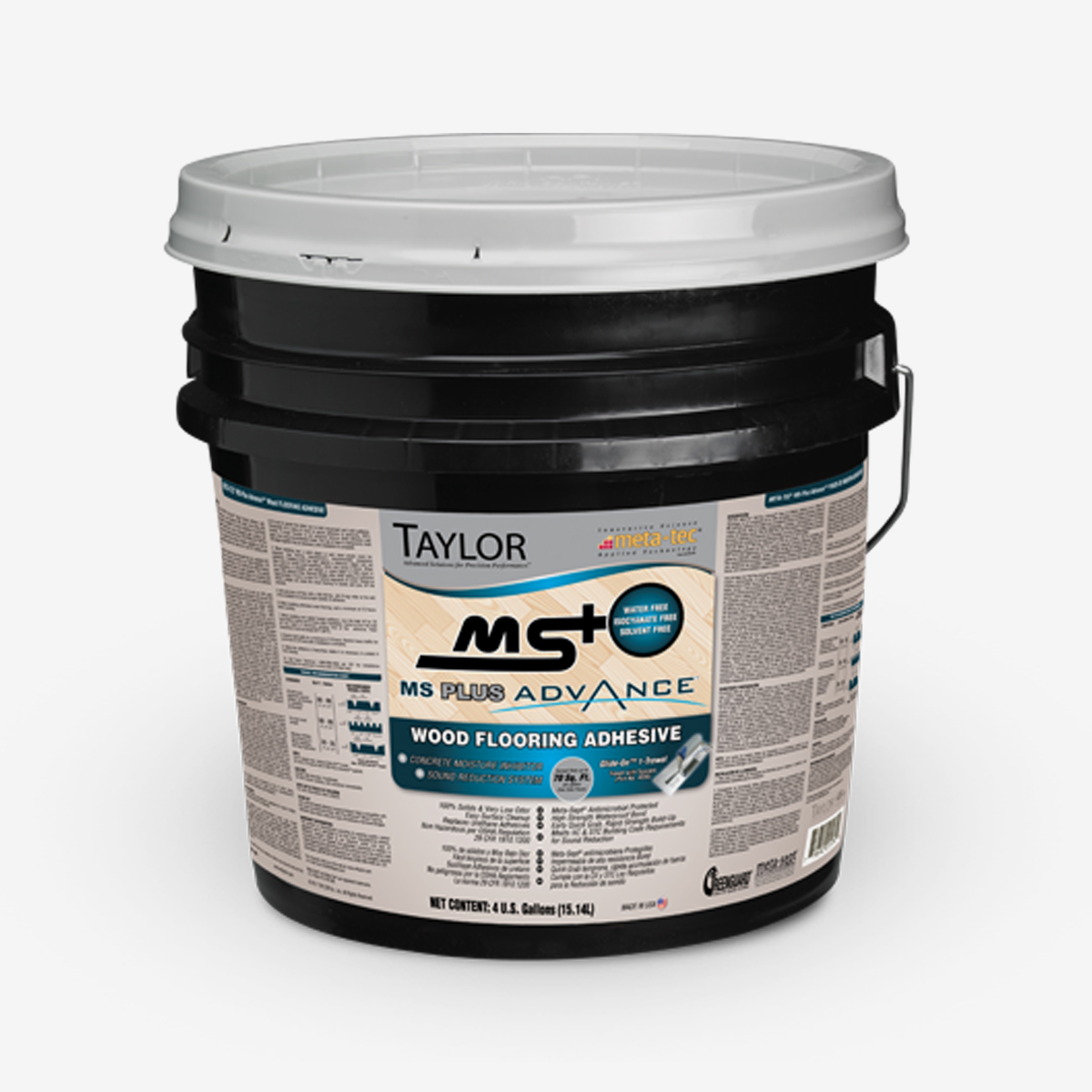 Superior performance adhesive formulated for the interior installation of all types of wood flooring including solid wood up to ¾" and bamboo flooring over approved substrates. Eligible for ten year warranty for moisture reduction up to 10 lbs or 85% RH, and sound deadening to meet IIC & STC requirements.
• Weight: 48 lbs.
• Coverage: 60-80 sq.ft./gal.
• CaCl2 Max: 10 lbs.
• RH Max: 90%
• pH Range: Up to 14
Download Safety Data Sheet
Download Specifications Sheet
Size

4 Gal (15.1 L)
Have a Question?