Mapei Ultrabond ECO® 985 Hybrid-Polymer-Based, Moisture Control, and Sound-Reducing Wood Flooring Adhesive
Product # Mapei-985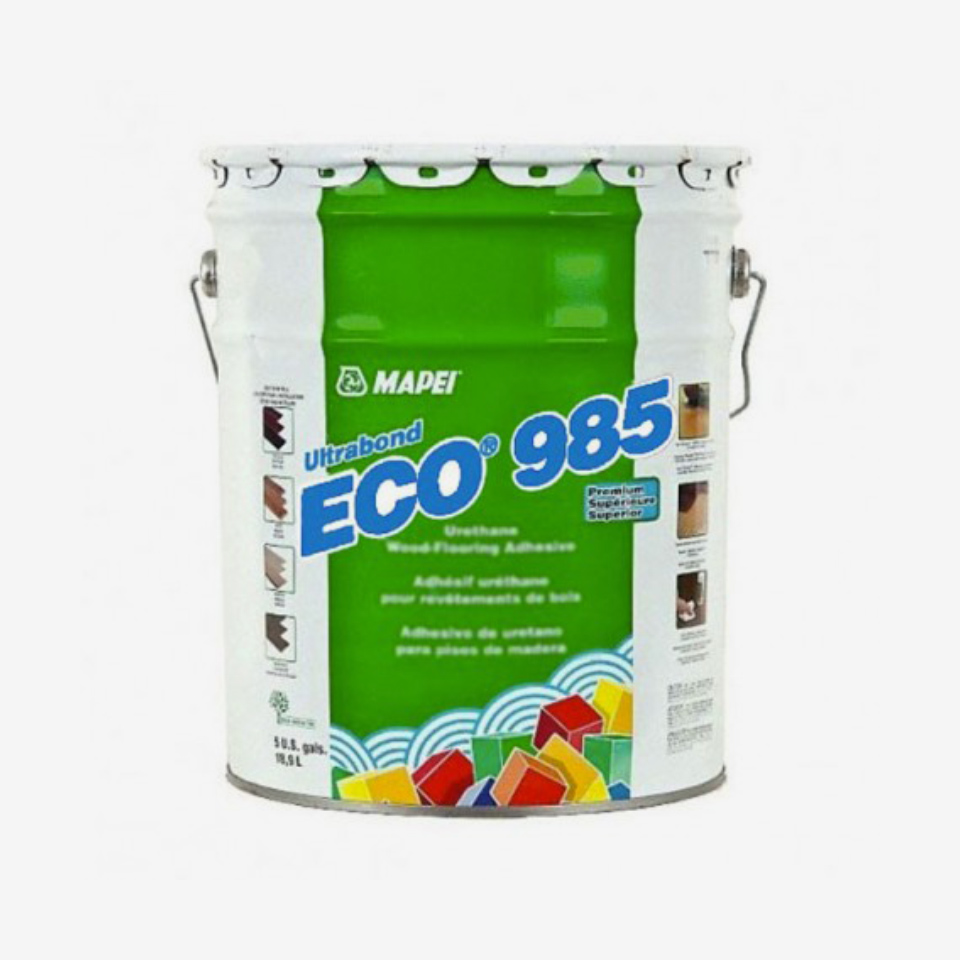 Ultrabond ECO 985 is MAPEI's premium single-component, hybrid-polymer-based wood-flooring adhesive that is formulated without water, solvents, amines, isocyanates, phthalate plasticizers or epoxy resins, and has an extremely low emission level of volatile organic compounds (VOCs). Ultrabond ECO 985's formulation provides excellent sound-reduction properties that are required for multi-unit housing. Ultrabond ECO 985 is also a moisture-controlling wood-flooring adhesive that protects wood flooring from moisture vapor emitting through concrete slabs in a single application.
Moisture control, sound reduction, and bonding system in a single product
100%-solids formulation; moisture-cured and with no solvent added
Durable bond strength for exotic and domestic wood species
Lifetime bond performance warranty
Formula based on rapidly renewable raw materials
Easy to trowel with excellent trowel-ridge holdout for proper adhesive bonding
Can be used with ceramic tile and stone for mixed media installations with wood flooring
Download Technical Data Sheet
Download Safety Data Sheet
Size

5 Gal (18.9 L)
Have a Question?