Diamond Shield Padding
Product # U-DM15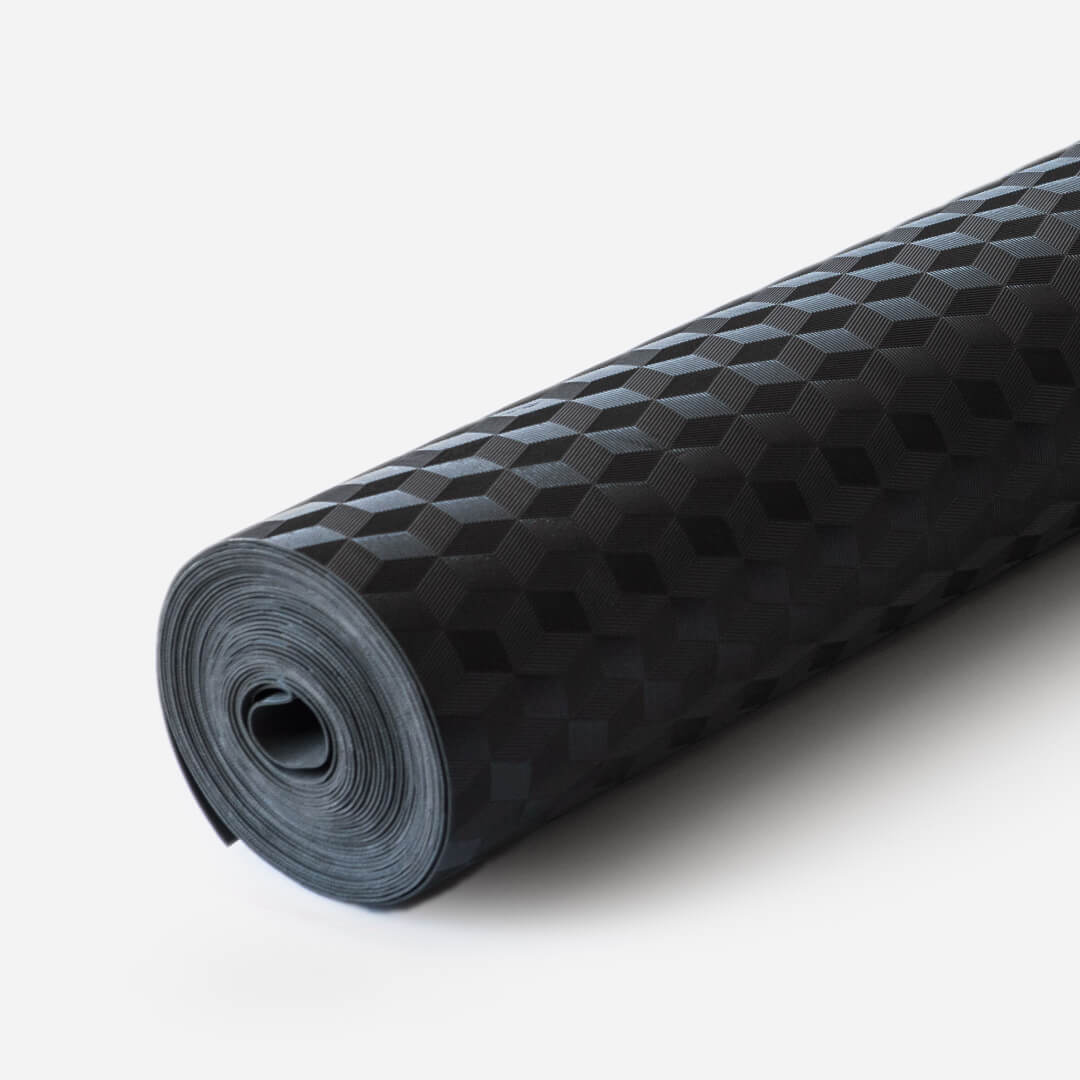 Superior underlayment moisture protection for laminate, wood floating, and wood polymer composite (WPC) floors. Tough water-resistant technology, advanced acoustical sound reduction. 1.5mm denser with 80 microns PE film.
Designed for optimal sound absorption
Sound insulating construction
Water-resistant vapor barrier
Anti-bacterial, mold and mildew resistant
Excellent on any concrete or wood subfloor
Overcomes most sub-floor imperfections
Eco-friendly
Non-allergenic, odorless, and non-toxic
Tape and overlap ensure quick installation
100 sq. ft. per roll
Width

3.6 ft. (1,100 mm)

Thickness

1.5 mm

Color

Black

Material

Polyethylene

Density

180kg/ cubic meter

IIC Rating

72

STC Rating

73
Have a Question?